US media: apple, Intel, and so on will be the victims of Sino US trade war
(2018/3/24 12:09:34)
US media: apple, Intel, and so on will be the victims of Sino US trade war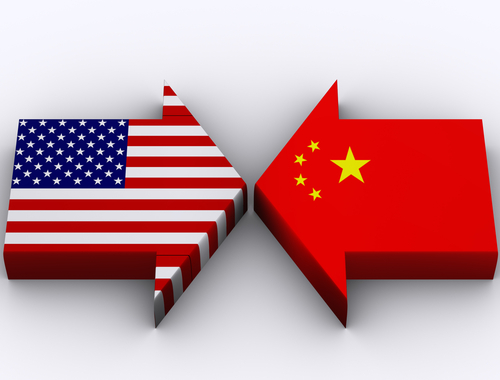 According to CNN's financial website CNNMoney reports, the Trump administration announced on Thursday, will the year from Chinese imported $50 billion worth of goods tariffs, and limit China investment in U.S. technology industry, led people to Sino US trade war between the concerns, the stock market slump in u.s..

For some of the big companies in the United States, the trade war with China is a very bad news.

If China takes retaliation, the days of the Dow and the S & P 500 will be sad for the days of apple, Boeing, Intel and other multinationals.

Apple earned $18 billion from the Chinese market in the fiscal quarter, accounting for 20% of its total sales. Boeing reached nearly $12 billion in the Chinese market last year, nearly 13% of its total revenue.

Chip giant Intel and its peers, TI, NVIDIA, Qualcomm and micron technology, have a huge business in China, Chinese company is using a large amount of their processor.

And China's rapidly growing middle class is helping to boost some of the big companies in other industries in the United States.

For example, the Dow division Nike, for example, sold $1 billion 200 million worth of sports shoes and clothing in the Chinese market for the last quarter, accounting for 15% of its total revenue.

Another 10% of Dow 3M's sales came from China last year. The company's sales in the Chinese market increased by 16% last year, while US sales rose by only 1.5%.

GM said earlier this year in 2017, the company and its joint venture in China market sales exceeded 4 million, a record high, thanks to strong demand for consumer Chinese Cadillac and Buick brand.

Starbucks has also put huge stakes in the Chinese market and is gaining results. The coffee maker now has about 14% of its sales from the Chinese market, and its Chinese business has grown faster than the US and other developed markets.

The giant Las Vegas sands and Wynn Resorts also may be compromised because of China retaliation. More than half of the revenue from the two companies came from Macao, China's Special Administrative Region, not Las Vegas.

So even though Trump's original intention is to protect the interests of American workers from Chinese competitors, many American companies are bound to suffer huge losses from China's retaliatory measures.