Why is HUAWEI blocked in the US? "ZTE Lenovo" is okay?
(2018/4/2 19:18:38)
Why is HUAWEI blocked in the US? "ZTE Lenovo" is okay?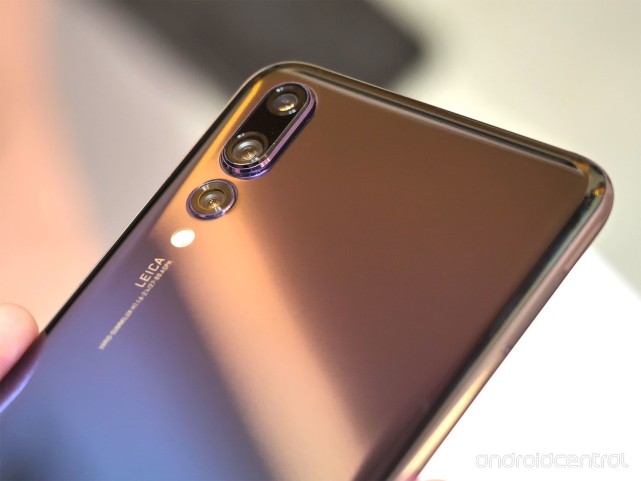 In 2018, China's largest smartphone maker, HUAWEI, returned to the U. S. market, but suffered huge resistance. One American partner after another confirmed the abandonment of selling HUAWEI phones. But at the same time, HUAWEI mobile phone manufacturers outside China have not suffered any new troubles in the US.

According to foreign media analysis, only HUAWEI, a Chinese mobile phone company, has been blocked in the United States, mainly because of HUAWEI's mobile chip business, telecommunications equipment business and technical advantages that have caused concern in the United States.

HUAWEI is blocked

A few years ago, HUAWEI had a "national security storm" in the US, and then faded out of the US market, mainly focusing on Europe. But faced with the decline of mobile phone sales at the end of last year, HUAWEI returned to the US in 2018, but suffered a major setback.

The operators such as T & T and Verizon are under the pressure of American politicians to abandon HUAWEI flagship phone. Recently, the largest consumer electronics retailer in America, best buy also stopped working with HUAWEI.

In the US, under the background of the lack of operators' sales channels and excellent third party retail partners, the difficulty of HUAWEI mobile can be imagined. But recently, HUAWEI mobile executives say they will not abandon the US market.

Other domestic machines

The news of HUAWEI has made some people think that the US government or industry is blocking Chinese mobile phones, but this is not the case. At present, Zhongxing communications, Lenovo Motorola, TCL and other companies have gained a certain share in the United States, among which ZTE communications occupy more than 10% of the share, with a number of operators and partners, and also has a certain brand awareness.

According to American media reports, in recent years, the sales situation of Chinese mobile phones in the US is good. The US Telecom has abandoned the subsidy system that has lasted for many years, and consumers need to buy mobile phones at full price. For example, the purchase cost of Apple phone has changed from 199 US dollars to 650 US dollars.

This change has led some consumers to more cost-effective Chinese mobile phones, and ZTE, TCL and Motorola have also launched a $two hundred or three hundred middle and low end product in the United States, which are not weaker than the high-end models of Samsung's apple.

ZTE and TCL continue to launch super cheap phones in the US recently, priced at around 80 US dollars, equivalent to 500 yuan. They hope to use low-cost mobile phones to continue to cover the low-income and prepaid market in the US.

Cause one

HUAWEI Mobile's adverse news and ZTE TCL and other manufacturers in the United States released products in a sharp contrast. According to AndroidCentral analysis of American technology media, there are two reasons for the US government and industry to obstruct HUAWEI's market expansion.

One of the reasons is that HUAWEI has a mobile phone chip business. Today, HUAWEI is the only Chinese mobile phone manufacturer to develop and use its own mobile phone chips. Millet has been developing and manufacturing, but it is still in a small trial stage.

Foreign media have pointed out that developing its own chips and using their own smartphones is not very common in the global smartphone industry, which currently includes only a small number of manufacturers such as apple and Samsung.

In addition to mobile phone chips, HUAWEI is also the world's top telecom equipment supplier, so HUAWEI's products cover consumer terminals and telecom companies in the process of smart phone communications.

The US media pointed out that HUAWEI's extensive business distribution made it difficult for the outside world to independently examine HUAWEI's activities in the communication process. The US government is also worried that some parts of HUAWEI devices may be used for communication monitoring and damage information security.

Of course, HUAWEI has said many times before that the US's suspicion of HUAWEI is groundless. HUAWEI's mobile phone or telecom equipment has been sold in hundreds of countries and regions around the world, and there is no so-called information security accident.

Cause two

According to foreign media analysis, another reason why the US obstructed HUAWEI is for economic reasons.

According to the latest statistics, HUAWEI surpassed Sweden Ericsson last year and became the largest telecom equipment manufacturer in the world. HUAWEI has played a very active role in the communication standard or design of 5G network.

In addition to HUAWEI, China also has other telecom equipment manufacturers such as ZTE, but these companies generally do not produce their own parts and spare parts, but buy them on a large scale from foreign companies such as Marvell and Bo Tong.

In addition to the full line of telecommunications equipment, HUAWEI has also started to move into the field of artificial intelligence, including consumer products and telecommunications equipment, the media said. Obviously, the US does not want HUAWEI to take the lead in the next generation of communication technology.

Not long ago, the US Trump administration blocked the malevolent takeover plan of the Singapore Broadcom Corp for Qualcomm. One of the reasons was that the United States was worried that Qualcomm would fall into a foreign company, affecting future US technical advantages in the field of mobile communications and leading China with HUAWEI's China leadership.

Broadcom has said that it will set up a fund to train technical personnel in the United States to ensure the technological superiority of the United States in the field of telecommunications. But such a statement still can't satisfy the US government and Trump, and the acquisition ended in failure.